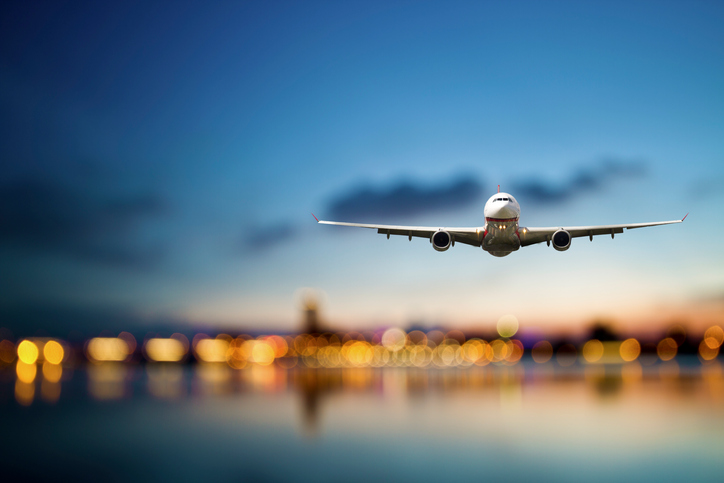 From endless security lines to cramped cabins, flying these days can feel far from glamorous. Here are some tips for making airline travel less stressful and maybe even a little enjoyable.
Build in more time.
With stepped-up security requirements and packed flights, airports are getting more crowded and lines are getting longer and moving more slowly. Like it or not, this means you have to leave for the airport earlier to guarantee smooth travels. Tack on at least an additional half an hour - an hour is even better. Should you find yourself with time to spare at the airport, treat yourself to a relaxing meal, a shoe shine or mini massage.
Reserve correctly.
When booking your flight, make sure the name on your ticket reads exactly as your license or passport. Middle initials - or lack thereof - matter, as do full names, i.e., Joe vs. Joseph. Any discrepancies can set you back at security and possibly cause you to miss your flight.
Check in online.
Don't skip the chance to check in online the night before and print your boarding pass at home or send it to your mobile phone. This will allow you to eliminate at least one line and go straight to bag drop or security if you only have a carry-on bag.
Carry on responsibly.
Make sure your carry-on luggage can actually fit in the overhead compartment. Don't hold up departure as you try to cram in a too-large bag. If in doubt, just check it. And make packing light your golden rule.
Know the security drill.
Ditch your liquids, wear slip-on shoes, and empty your pockets well before getting in the security line. If you're traveling with a laptop, remember to remove it and place it in a separate bin. If you have metal in your body, alert the TSA agent and have the necessary medical documentation.
If you happen to be looking for real estate information, feel free to contact me.
Published with permission from RISMedia.