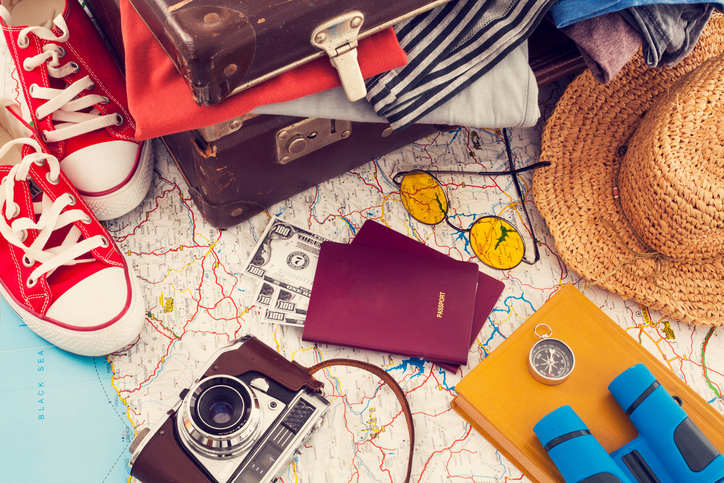 Heading out of the country? You've likely got your passport prepped and bags packed, but how else can you assure a seamless trip? The Red Cross has the following tips to help your journey run as smooth as possible.
Know which natural disasters are possible.
There's no reason to panic, but it's important to research whether your destination faces emergencies you've never experienced.
Pack your International Certificate of Vaccination.
Also referred to as the "yellow card," it lists your immunizations, allergies and blood type. The "yellow card" is available from your physician or local health department.
Keep your destination country's emergency numbers handy.
You know to use 9-1-1 in the United States, but how will you reach the fire department, police or an ambulance abroad?
Download the Red Cross First Aid App.
This app puts expert advice for everyday emergencies in your hand. Be sure to download the app at redcross.org/apps while you're still in the U.S., so you can access the content even if you don't have phone service. If you have a firm handle on a foreign language, search for the local Red Cross or Red Crescent's mobile apps while abroad.
Bring bug repellant.
If you're traveling somewhere with mosquito-borne illnesses—such as malaria, dengue or Zika—be sure to spray insect repellent containing DEET (for children, use only products that contain less than 10 percent DEET). Wear long sleeves at critical times of the day.
Check for evacuation routes and emergency exits
. The Red Cross has helped communities around the world install signs that indicate evacuation routes in case a tsunami, flooding or another natural disaster occurs. Be sure to identify evacuation routes at your destination and always pay attention to the location of emergency exits.
Register your trip with the US State Department.
Enter your travel details with the free online Red Cross Smart Traveler Enrollment Program, which allows the State Department to better assist you in case of an emergency while traveling internationally.
Make a plan.
Just like at home, it's important to establish a time and place to meet family members in case you get separated. Mobile service isn't always dependable, so plan accordingly.
Source: American Red Cross
Published with permission from RISMedia.