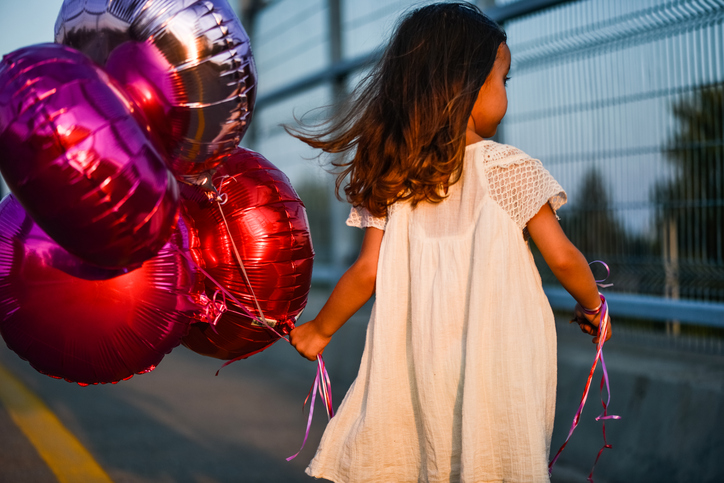 Every year around this time, I receive a bump in outreach from electric utility and public safety agencies aimed at those who are using mylar balloons as part of their seasonal celebrations, graduation parties, weddings, and picnics.
But before firing up the grill, our contacts at Eversource, a multi-state utility agency, wants celebrants to take precautions to ensure any Mylar balloons used to liven up the festivities won't pose a threat to their local electric system.
During National Electrical Safety Month in May, Eversource conducted a massive consumer outreach campaign to remind them that Mylar balloons can cause power outages and even pose a significant safety risk.
According to Bob Coates, Vice President of Safety at Eversource, the silver metallic coating on Mylar balloons is a conductor of electricity. If the balloon makes contact with power lines, it can damage electric lines and equipment, and cause power outages.
In some cases, Coates says it could even cause an electrical surge impacting nearby homes - and it only takes one balloon to create a potential hazard.
Among the most important tips for preventing outages and ensuring the safety of friends and family at your next outdoor gathering is securing Mylar balloons to a weight that won't let them just float away. And when the party's over, deflate Mylar balloons completely and dispose of them properly.
Sadly, Coates says thousands of Eversource customers experience outages each year as a result of Mylar balloons.
He adds that if Mylar balloons are going to be a part of the celebration, consumers are urged to:
- Make sure balloons are secured and can't fly away
- Never release a Mylar balloon outside
- Keep all balloons away from power lines
- Never use metallic ribbon with Mylar balloons
- Never tie Mylar balloons to yourself or a child
- Always deflate Mylar balloons completely and dispose of them properly
And never attempt to retrieve a balloon that is tangled in electric lines; instead, Eversource recommends calling your local electrical utility or 911 to report the problem.
Published with permission from RISMedia.