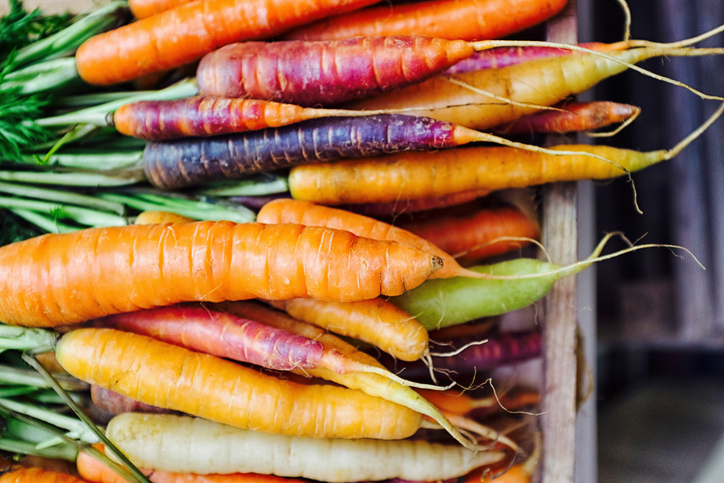 Diabetes, a metabolic disease that causes the body to produce too little insulin, is the seventh leading cause of death in the U.S., according to the Centers for Disease Control and Prevention.
Insulin allows the glucose, or sugar, from the foods that you eat to enter your cells and become energy. Diabetics don't produce enough insulin to make this happen, and the lack of insulin takes a toll on every organ in the body.
But scientists tell us that a daily diet including certain foods can stimulate the body's manufacture of insulin, helping to maintain healthy blood sugar levels and prevent a disease that is rapidly on the rise:
Whole grains
– While the refined carbs in white bread and rice cause spikes in blood sugar, the bran and fiber in whole grains slow the breakdown of glucose. The lower glycemic load can dramatically reduce the risk of diabetes.
Carrots
– Carrots are rich in the antioxidants called carotenoids. A study by University of Minnesota School of Public Health found that of 4,500 people tested over a 15-year span, those who had the highest levels of carotenoids in their blood cut their diabetes risk in half.
Green leafy vegetables –
The study further found that veggies like spinach and kale, or even broccoli or cauliflower, can result in a 14 percent decrease in the risk of type 2 diabetes, the most common type affecting adults.
Blueberries –
The sweet berries have both insoluble and soluble fiber that help with blood sugar control and lowering blood glucose levels.
Sunflower seeds –
They are a great source of copper, vitamin E, selenium, magnesium, and zinc, and their fat content is also helpful in preventing diabetes – as is the magnesium in this tiny seed.
Beans
– Legumes are rich in complex carbohydrates, fiber, and protein. Because they digest slowly in your system, beans can help ensure that your blood sugar stays stable.
Published with permission from RISMedia.