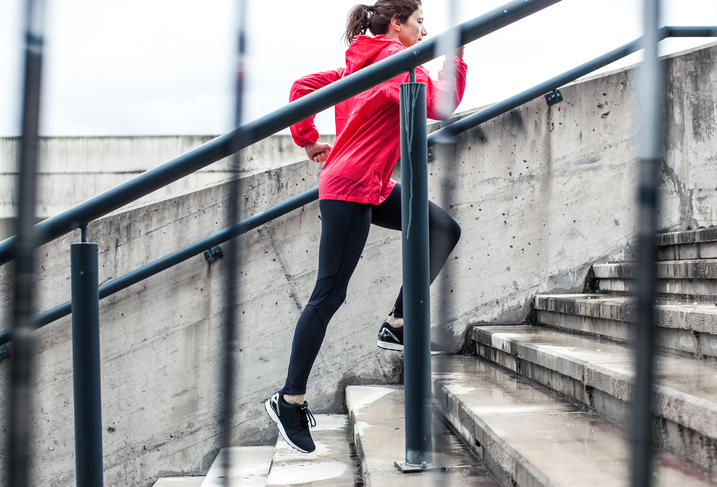 Metabolism, as described by Women's Health Magazine editors, is the 'personal trainer' inside you that burns calories, turns them into energy, and helps you lose weight more efficiently.
Staffers recently turned to metabolism experts for tips on revving up a tired metabolism all day in order to boost energy levels and shed stubborn pounds:
In the morning:
- Eat breakfast
. If you don't, your body goes into starvation mode and metabolism slows to conserve energy. Egg white omelets with veggies or steel cut oats with berries are good choices.
- Drink caffeinated coffee.
It stimulates the central nervous system 16 percent more efficiently than decaf.
- Drink cold water
. End breakfast with a glass of ice-cold water – and drink at least seven more glasses full each day to help keep metabolism at peak.
At work:
- Pick protein for lunch
. Choices like a cup of low-fat cottage cheese, four ounces of water-packed salmon or tuna, or a boneless chicken breast can help build and maintain lean muscle mass.
- Brew green tea.
Consuming two to four cups a day can burn up as many as 50 calories. That translates to about five pounds a year.
- Undo damage with dairy.
Succumbed to French fries at lunch? A calcium-rich afternoon snack, like eight ounces of milk or six ounces of low-fat yogurt helps your body metabolize fat.
When you food shop:
- Add heat to your menus.
The capsaicin in chili peppers can help fire up metabolism.
- Go organic.
Organic fruits and veggies do not contain pesticides, which can gum up metabolic rates.
- Boost iron.
It carries oxygen to your muscles. Stock up on beans, dark leafy greens, and iron-fortified cereals.
Toward end of day:
- Work out.
For maximum effect, take it slow but steady, and combine exercise with popping a fish-oil supplement.
- Curb the alcohol.
Just two mixed drinks (or two glasses of wine or beer) can put the brakes on fat-burning by 73 percent as your liver converts alcohol to acetate and uses it – instead of fat stores – as fuel.
- Hit the sack early.
Make sure you get at least eight hours sleep. Researchers at Stanford University found that people who snoozed fewer than 7.5 hours per night experienced an increase in body mass index.
Published with permission from RISMedia.