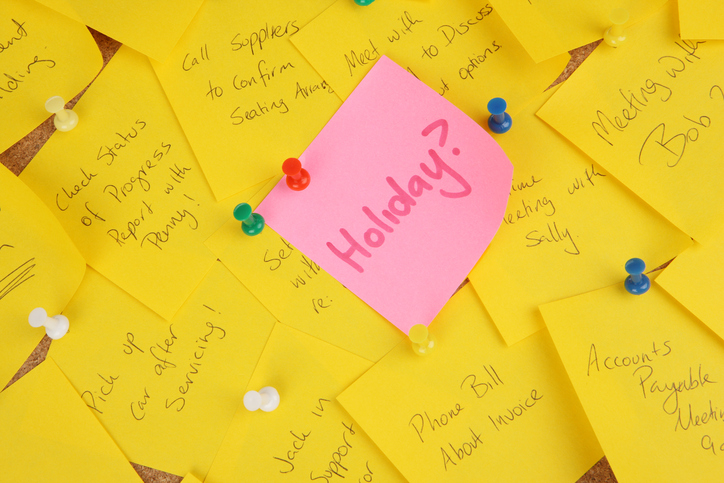 There's nothing worse than taking time off to spend with your family, only to drag your work stress along for the ride.
According to a new CareerBuilder survey, 3 in 5 workers (61 percent) say they are burned out in their current job, and 31 percent report high or extremely high levels of stress at work, yet a third of all workers (33 percent) have not taken or do not plan to take a vacation this year.
CareerBuilder offers the following tips so you can kick back and relax this vacation--and leave your work woes in the office where they belong.
Tell everyone you're off:
People will think twice about contacting you about the small stuff if they know you're on vacation. So whether you're planning a quiet staycation or a trip halfway around the world, let your manager, colleagues and clients know you'll be off the clock. In addition, set an out-of-office message to let folks know you won't be answering emails or phone calls — or, if you will stay connected, explain in the auto-reply that they shouldn't expect a reply right away.
Deploy and delegate
: To make sure business and client needs are taken care of in your absence, set the auto-reply on your email to provide the names and contact information for the colleagues who are covering for you. Be sure to give those coworkers any important files, project statuses and other pertinent information so they won't have to contact you unless it's an absolute emergency.
Set aside check-in times
: If you can't resist the call of duty — or find it nearly impossible to relax without knowing all is well — consider setting aside some time each day to touch base. Checking in once in the morning and once in the evening may give you peace of mind and permission to stop thinking about work the rest of the day. That way, you can leave your work phone turned off — and not feel bad about it — when you're supposed to be relaxing and having fun.
Source: www.careerbuilder.com.
Published with permission from RISMedia.