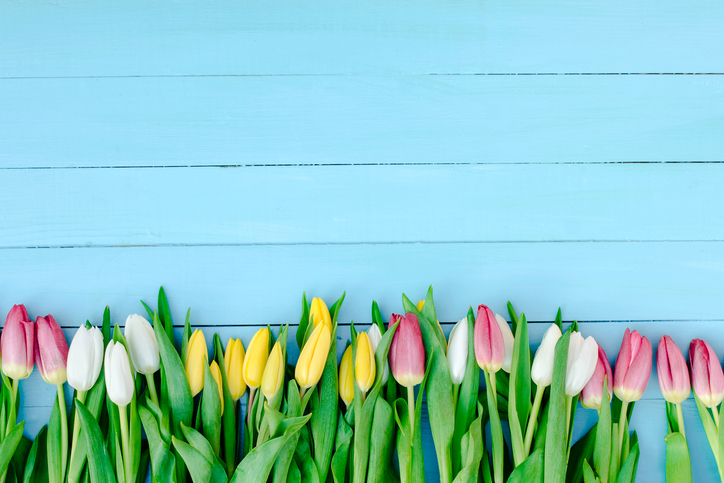 More than 70 percent of Americans engage in the annual tradition of spring cleaning, according to a 2013 survey by the American Cleaning Institute. And nearly three-fifths (57 percent) of American adults will shop for spring/summer apparel in whole or in part this year according to a 2016 poll by ORC International, done on behalf of ICSC.
However, you can look outside your own home as you prep for spring. Goodwill compiled its 12 ideas to spring into action, which provides suggestions on ways to get ready for spring while making a positive impact in the community. Ideas include:
- Mix and match to create your own unique collection of glasses as you prepare to host a spring fling on your patio.
- Collect records or start on your own catalog for the perfect spring soundtrack. Get vinyl records from artists like Prince, David Bowie or George Michael. What's your pleasure?
- Explore. Breathe in that fresh spring air and get outside again! Visit the National Park Service and plan your spring camping trip or checkout your local municipality website for day trip locations. Pick up your camping gear and equipment at Goodwill.
- Design a statement wall and show off your individual style. Mirrors, frames, baskets, art, clocks, plates and decorative items can showcase your chicness, charm or elegance.
- Get moving. Spring cleaning isn't just for your closet. Toss out unhealthy winter habits and shape up for spring! Pick up some workout clothes and equipment at Goodwill.
- Donate the business attire you no longer wear. You'll be helping your community and someone else can use it to rock their interview or first day at a new job.
- Spring forward, while being fashion forward, this year with a new watch from Goodwill.
- Play! Tis the season for spring sports — think, soccer, softball, lacrosse, golf — and you can save on sports equipment. Be a game changer for someone in your community by shopping at Goodwill for your gear.
- Power up and change your community. Donate your electronics for someone else to enjoy and be a sustainable shopper by picking up something too!
- Shop for spring style. Warmer weather means time to shed those layers! Update your wardrobe with bright colors and patterns by shopping at Goodwill.
- Clean out the clutter and organize your space. Take your unwanted items to Goodwill and pick up some storage bins or creative storage items at Goodwill.
- Grow opportunity and plant seeds of change in your community this spring by donating to and shopping at Goodwill. Get your gardening items and creative planting pots to create the perfect front yard and backyard landscapes.
Source: www.goodwill.org
Published with permission from RISMedia.