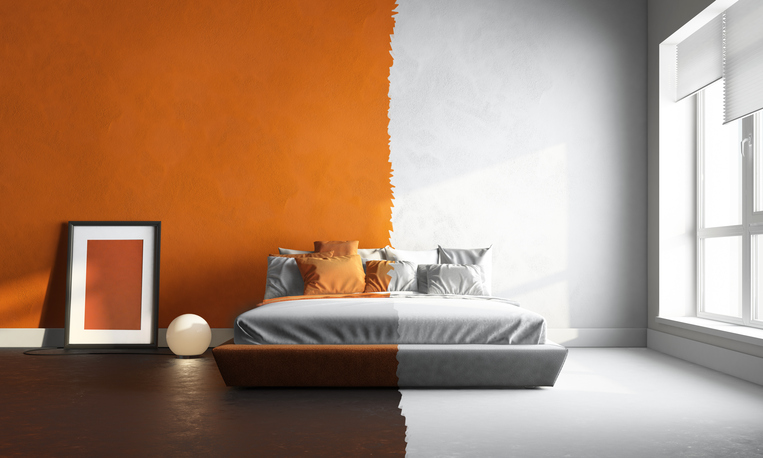 I have been a loyal follower of decorating trends that homeowners and consumers have counted on for years, but it's time to start covering how the handicraft of decorating has moved into the cyber realm.
That's right. Today, digital decorating is a thing.
There is now a wealth of home improvement and decorating wisdom in the palm of your hand, thanks to the rising number of design apps. From digital "moodboards" to virtual consultants, 1stdibs.com says these apps inspire, source, and even measure the height of your ceiling.
ColorSnap® Visualizer for iPhone by The Sherwin-Williams Company is just one of the recommended digital design apps they point to, which matches the images you take with your iPhone to Sherwin-Williams paints to help perfectly coordinate color schemes.
The folks at 1stdibs.com also like Home Design 3D (Android and iOS @ $9.99), which makes designing and remodeling your house in 3D intuitive and easy. Draw your plot, rooms, dividers - then design and decorate both the interior and outdoor of your home in 2D and 3D - editing any object by changing its size, color, position and altitude on or along the walls.
Melanie Yates at bestproducts.com likes iHandy Level, which is free, and available for iOS and Android. One of the more basic picks, she calls this app a total must have when hanging shelves or art.
There are multiple apps to utilize your phone or tablet to measure room elements - from free to pricy - a quick search turns up dozens, all claiming to have the best features. Rachel Burger iat Construction Management uses iHandy Carpenter ($1.99), which includes: a plumb bob, surface level, bubble level bar, steel protractor, and steer ruler (in cm & inches).
For those in the midst of a renovation or redecoration, Yates says the MagicPlan app lets you keep all of your home's measurements literally in your back pocket.Users say it might take a few tries to get the hang of inputting the information, but the app's intuitive design and easy instructions make it a total must-have for the in-progress home.
Published with permission from RISMedia.