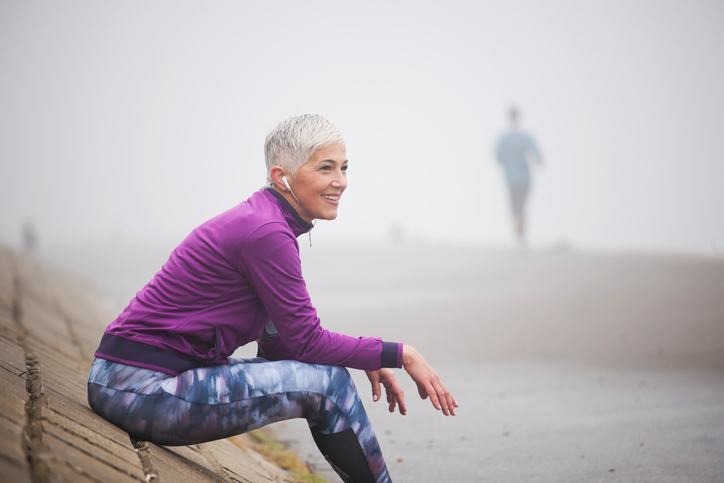 Whether you're rebooting your routine or fine tuning your exercise program, setting goals is an important step to feeling your best. Below are five tips to help make and meet those goals all year long.
Be specific.
When setting a goal, make sure it's specific, measurable, realistic, and time-bound. Something like "lose 10 pounds by April" will be more effective than "lose weight," and "do 10 pull-ups" will keep you on track better than "get stronger."
Know why.
If a goal is important to you, you should know why. Knowing how your goal will positively influence your life will help you follow through. Trimming down to feel more confident or gaining stamina to keep up with the kids are great motivators.
Find an accountability partner.
Want to hit those goals? Don't do it alone. Having someone to answer to and keep you motivated can make a huge difference in achieving your goals. Having a set workout date with a friend or paid appointment with a trainer is more likely to keep you on track.
Reach for the weights.
Women in particular tend to be afraid of using too much weight when working out, but using weights builds muscle that will burn more calories on a daily basis, even at rest. Incorporate dumbbells and barbells into your routine to truly change the shape of your body!
Recover right.
When you start a fitness routine, it's easy to forget stretching and foam roller exercises, which help with workout recovery and optimal muscle performance. Forget this, and you may get sidelined from injuries or soreness, which are sure to kill your motivation.
Source: ProSource
Published with permission from RISMedia.