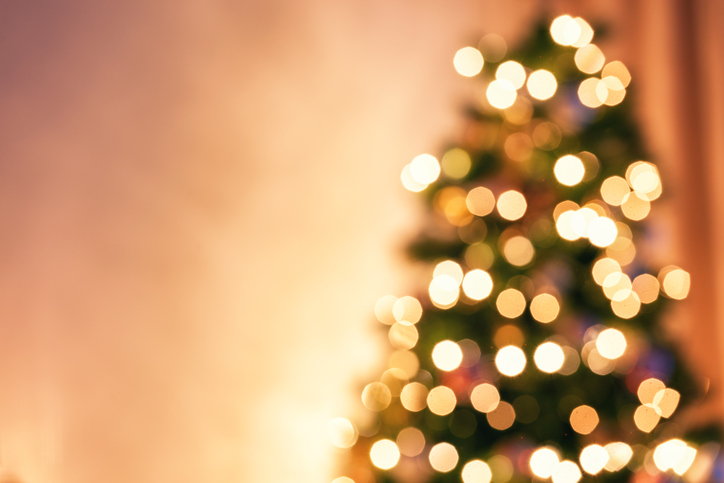 Most of us like decking the halls during the holidays. However, a recent report from a leading national environmental services company is shedding new light on how the most popular holiday accoutrements could be hazardous to your health.
Whether it's "Christmas Tree Syndrome" or candles that can release unwanted fumes - homeowners, family members and visitors can be at risk. So AdvantaClean (advantaclean.com) has created a "Healthy Home Holiday Check List," so homeowners can celebrate without sickness.
AdvantaClean CEO Jeff Dudan says Christmas Tree Syndrome, for example, can affect people regardless of whether there are real or artificial trees present, according to Dudan.
He says researchers at State University of New York found that 70 percent of the molds found in live Christmas trees can trigger severe asthma attacks, fatigue, sinus congestion and more. Fake trees can cause problems too — especially if they are not wrapped properly and have accumulated dust and mold spores. AdvantaClean offers the following suggestions.
For live trees:
- Hose off your tree to remove pollen and mold and let it dry before you bring it into the house.
- Wear gloves and long sleeves when carrying the tree to avoid sap touching your skin.
- Families with severe allergies should avoid buying a live tree. If you must have it, bring it in the home for no more than a week.
For artificial trees:
- Wrap the tree securely, store in a cool and dry place.
- Wipe down the tree and ornaments.
- Go easy on the spray snow to frost your tree and windows. Aerosolized chemicals can cause irritant reactions in the eyes, nose or lungs.
Since most candles with heavy fragrances are made of paraffin wax and are scented with synthetic fragrances derived from petroleum, they can emit chemicals and fumes that irritate breathing, triggering allergies and asthma - and produce unwanted soot.
So for better breathing choose candles made from soybean, palm, hemp or beeswax. For safer smells use candles that are scented with essential oils.
For more ideas on how to make your home more environmentally safe and healthy year-round, visit
advantaclean.com/blog/
Published with permission from RISMedia.